Lesson 6. Re-purpose and re-publish: Submitting your content to alternate social media content networks.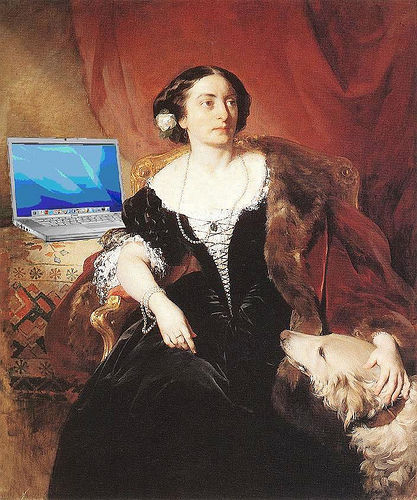 Once you have a great blog post, you don't have to stop there. You can pretty simply create several different formats of that same post. This helps people who prefer different media, and also gives the search engines more great content. If you use the same keywords in your title and link back to your main blog, this cements your standings in the search engines.
All these media sites I'm going to tell you about below are social media sites. And Google, as we've seen, has priorities on social media in order to serve up the most valuable content it can for every search.
Here's a simple sequence:
Do a post to your blog.

Record your post as a podcast. (Use Audacity to record it. Post to archive.org for free.)

Make a powerpoint presentation about the same data – which goes along with your audio podcasts. (If you don't have MS PowerPoint, you can use OpenOffice – then post to slideshare.net for free.)

Using Camtasia or a clone, create a video from the audio and powerpoint slides and post to YouTube or some other video hosting.

Now, to go Squidoo.com and set up a "lens" about that post – and link to all your social media and your blog as well. Do a review of the blog and discuss it a little – quoting heavily from it.
Now, in every step of that sequence you've just posted the same original content in several different formats. And the sites above will show up in Google within minutes. Really. Try it for yourself. But if you want it to show up for your scammer, you have to put their name in the title of each one, preferably toward the front. If you use the same exact title for each piece of content, you'll then set up a nice little action going. You'll command that particular phrase with all the top five spots.
What happens is that you are also giving your blog more prominence, since many more links are saying it's name – and linking to that particular blog post. While social media is known for disappearing from Google, especially videos, what this will do is to cement your particular post for that keyword phrase in those standings.
And if you then get your re-branding group to bookmark, vote up, and leave comments for all of this content – well, you can see the effect you'll have on those scammers. Down they go – page 3 or 4 anyone?

Let me introduce you to Pixelpipe at this point.
Pixelpipe does for images what ping.fm does for blog posts. If you have a particularly graphic or emphatic image – post it to a dozen or more image hosts all at one go (like the opening Image of your presentation or video). There's even a Firefox plugin so you can do it from your browser. You'll have to sign up with all those image hosts, but it's worth it. As well – make sure your profiles link back to your other profiles, so people can find out more about you. And some incoming links to your blog never hurts.
Now I know this looks like a lot of work. And you probably won't want to do this with every single post you put up there. But if you find you are getting a lot of comments or views for certain posts of your blog – if you invest a little time into creating even more useful content, you may find that this wider access to your material will bring you more traffic and repeat traffic to your blog
---